Award Winning Golf Club, Restaurant, Weddings & Banquets Located In Grand Haven, Michigan.
All You Need In One Place
West Michigan's lake shore premier venue that so many guests rely on for exceptional wedding receptions, wedding ceremonies, business meetings, golf outings, holiday functions, and other special events.
Golf at Grand Haven Golf Club
Play golf at Grand Haven Golf Club, the birthplace of The Folds of Honor Foundation. Grand Haven Golf Club is one of the best golf values in the Midwest. It is just a driver away from the shoreline of Lake Michigan. Situated among a dense hardwood forest and spectacular sand dunes, it is both serene and beautiful. Having quickly gained national recognition by Golf Digest, Grand Haven Golf Club was ranked as "One of the Nation's Top 50 Public Courses" for over 13 years; thus placing it in the top 1% of the nation's public courses. The Grand Haven Golf Club was designed in 1965 by the legendary pioneers of Michigan Golf… architect Bruce Matthews Sr. and his son Jerry Matthews. The pair often referred to their creation as "The Pine Valley of the Midwest". Their vision now provides golfers with an unforgettable playing experience. Our course conditioning is outstanding. The greens are large, undulating; a pleasurable putting challenge for all golfers. The course plays at just over 6800 yards from the tips. Five sets of tees provide golfers with a great range of choice. Grand Haven Golf Club is loaded with signature holes, it should be on every ones "Must Play List".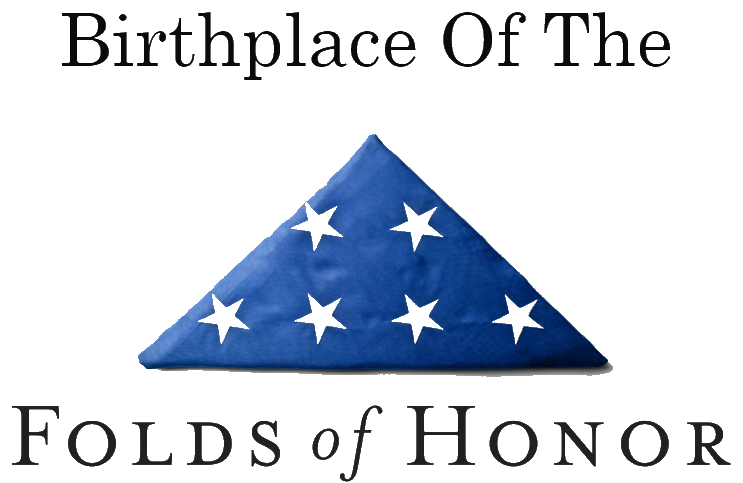 Since 2007, Folds of Honor has carried forth this singular, noble mission. To provide educational scholarships to the spouses and children of America's fallen and disabled service members. Our motto says it best.
Honor their Sacrifice. Educate their Legacy.

History of Grand Haven Golf Club
Grand Haven opened in 1965. For several years, the Matthews family owned and operated the golf course; Bruce Matthews designed the course. The Matthews family is one of the foremost Michigan golfing families also one of the top golf course architecture families in the United States. Golf Digest has included Grand Haven among its prestigious Top Public Courses in the United States list eleven times; numerous other local, national, and regional publications have also rated the Grand Haven as one of the finest public-access golf courses. Grand Haven has hosted numerous prestigious events and championships including the LPGA Shoreline Classic.
In 1997, Dr. John Rooney and the Rooney Golf Group, of Stillwater, Oklahoma purchased Grand Haven Golf Club and instantly began the implementation of an extensive improvement and renovation program to maintain the club's status as one of the top golf public golf courses in the United States. Today, Grand Haven Golf Club caters to all guests that value a beautiful wooded dunes golf course, enjoy quality restaurant experience, and prefer to have that extra friendly golf experience.
Architect of Grand Haven Golf Club

The Matthews family is synonymous with Michigan golf and synonymous with Grand Haven Golf Club. Bruce Matthews not only designed and built Grand Haven but he owned the course and lived there. Today, his son, Jerry Matthews continues the family tradition and is a busy golf course architect. The family may have passed the baton but the design philosophy stays the same: create natural and beautiful golf courses fit the land and provide ample challenge for the better player while ensuring that the game is still fun for the mid- to high-handicapper.
Matthews Family Design Philosophy: We are widely recognized for our ability to design an upscale golf course for an affordable price. While this is a slight hindrance in fame and fortune, it is very satisfying to help others.
Our designs reflect a lifetime in golf. We have experienced and know all facets of the golf course business. We have been a superintendent for public and high end private clubs and we have operated a public course for profit. These experiences influence how we design a course. Challenging and beautiful golf courses can still be efficient to build and operate. We create courses that epitomize value.
If you are considering a golf getaway, please put Grand Haven Golf Club on your calendar. We put it at the top of our list for "Places to Play and Places to Stay in the Midwest".
Your course is a classic. It's hard to find courses with character and terrific use of natural surroundings. I'll definitely play your course again the next time I'm in Grand Haven.
Special Events and Banquets at Grand Haven Golf Club
Grand Haven Golf Club prides itself in friendly, professional and fun event staff members. Grand Haven Golf Club has accommodated many special events and has experience in creating an amazing event for the host and their guests. Whether your event is an intimate gathering of 50 or a grand reception of 250 guests, our friendly and professional staff is here to help.
Consider your indoor or outdoor event in a beautiful setting with outstanding food, service and scenery. We know you won't be disappointed..
Weddings at Grand Haven Golf Club
Grand Haven Golf Club created five event venues when the new clubhouse was built. The Vintage Room, The Club Room, The Greenside Pavilion, Landing On The Green (Tent), and Ceremony On The Course. Each of these venues has something unique to offer depending on your vision for your special day.
To help you plan your event, download your complimentary copy of of The Grand Haven Golf Club Wedding Planner, it is our way of helping make your day special regardless of your event venue choice. (Read More About Weddings)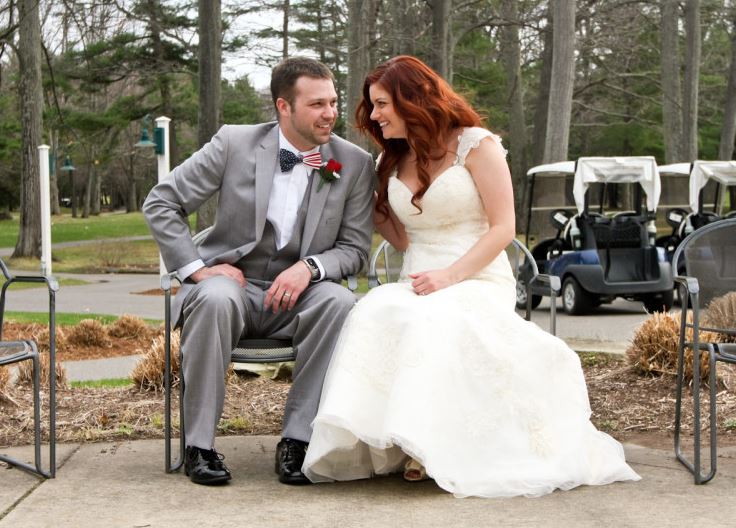 I loved it! Great place for a wedding, my son's wedding was there, in September! Would highly recommend it, for weddings and golf outings! Also very scenic!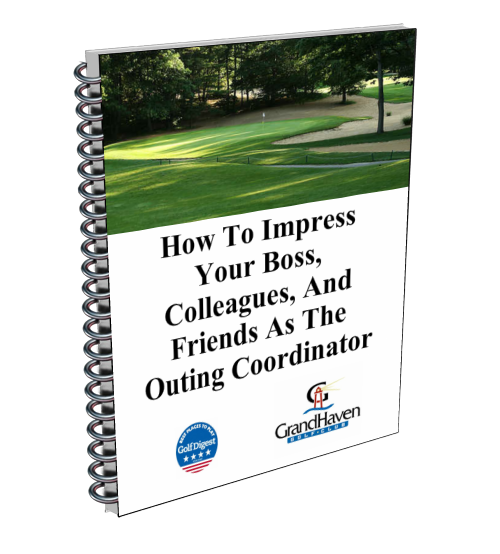 Golf Outings at Grand Haven Golf Club
Hosting a golf outing is an excellent way to treat friends, business colleagues, and/or customers to a day of fun, relaxation, friendly competition, and teamwork. In addition, charities have used golf outings for fundraising with great success. Experience and organization are imperative to a successful outing. Over the years, The Grand Haven Golf Club has been chosen to host hundreds of outings. Our professionally staffed facility is very experienced at hosting successful outings and has developed a guide,
How To Impress Your Boss, Colleagues, And Friends As The Golf Outing Coordinator
, to assist in the planning of your event.
(Read More About Golf Outings)
Thank you for a wonderful party on Saturday night and for all of your help over the past few months. The room looked amazing and I think it's safe to say everyone had a great time.
We just wanted to express our gratitude for all the work you put in to make our wedding special.
Grand Haven Golf Course was great! We have a some Christmas parties there for work, superb !
Thanks for having us at the club for our Juice Plus event on Saturday. The food was excellent and Catie bent over backwards to serve us all, which we really appreciate.